NGA employees honored for cyber, IT excellence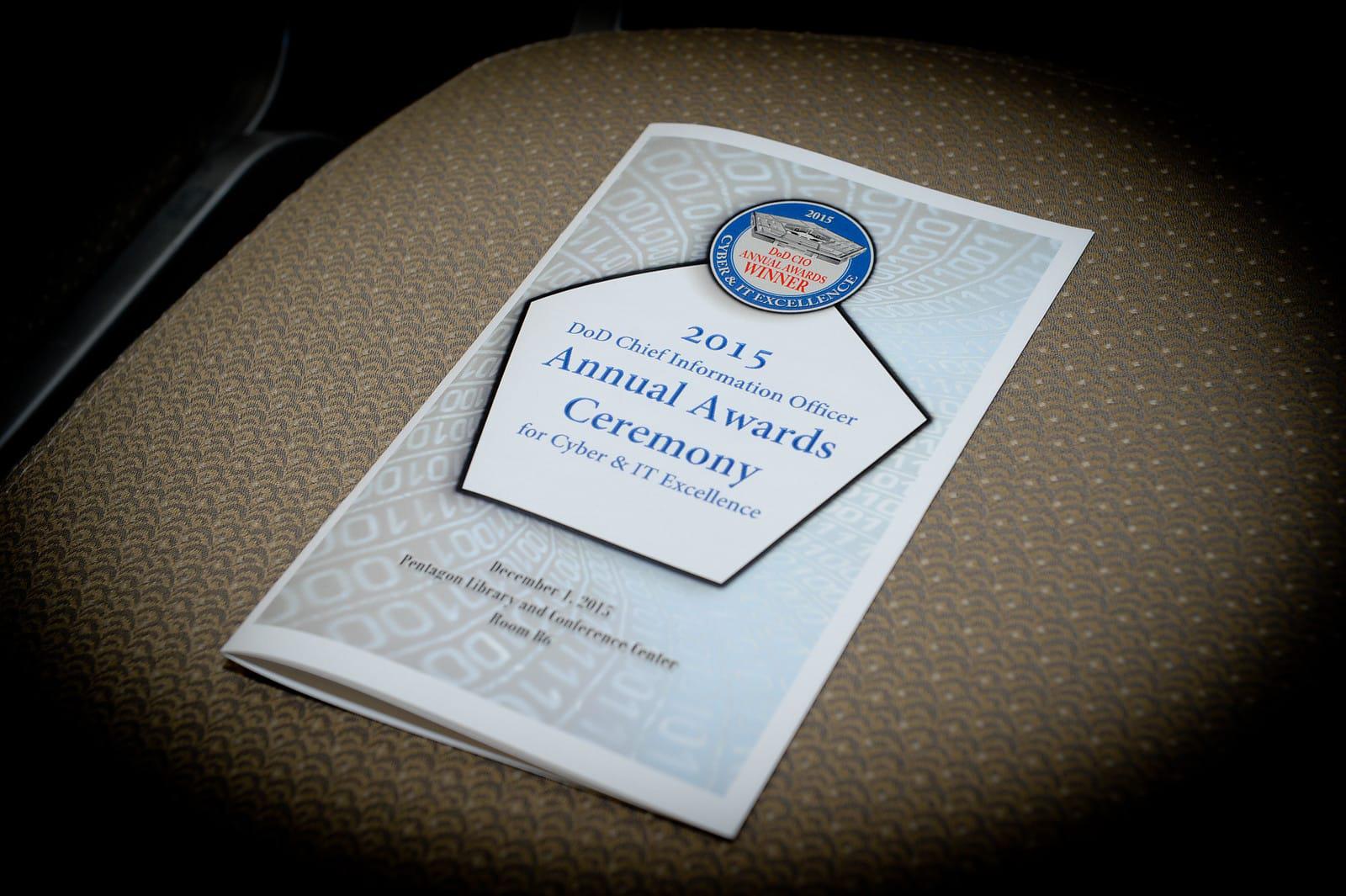 Two teams of National Geospatial-Intelligence Agency employees were recognized at the 2015 Department of Defense Chief Information Officer Annual Award ceremony, Dec. 1, at the Pentagon for achievements in the areas of cyber and information technology.

NGA's Project Ghostfire team and the Data Center Consolidation and Recapitalization team received the annual award which distinguishes military and federal civilian employees, teams, and organizations for accomplishments in improving information delivery and dissemination, cost reduction and savings, processes, and mission impact.

"Every year I look at these and think we cannot do any better," said DOD Chief Information Officer Terry Halvorsen. "And every year we just get surprised by how good the award winners are and tough the competition is."

The Project Ghostfire team, led by the IT Services KC, collaborated across the DOD in an effort to transition the community from outmoded, high-bandwidth methods of delivering GEOINT content, to more modern, easier and faster methods.

According to Tyrone Drake, Project Ghostfire team lead, this allowed increased community use and access to geospatial intelligence without a need to increase communications bandwidth.

Drake also noted the importance of this major win and accomplishment for NGA and the team.

"It means a great deal to the agency and partners to drive IT efficiencies and reduce expenditures on enterprise infrastructure," said Drake. "This is a great win for the team and reflects great credit upon NGA."

The Data Center Consolidation and Recapitalization team, led by the Source KC, delivered GEOINT capabilities to analysts around the world, while reducing the personnel and material footprint by between 50 and 75 percent.

Their team led, Scott Dowling, lauded the team's hard work and dedication to mission excellence, which aimed to revolutionize the way NGA provides GEOINT to deployed analysts and operators.

"For the first time," said Dowling, "NGA is able to get critical GEOINT to very low-bandwidth customers in time to meet operational mission requirements."

The team consolidated NGA technical hubs and reduced communications requirements by fusing imagery data streams.

According to Dowling, their efforts are expected to provide cost savings of more than $40 million in facility, personnel, communications and operating costs, without degradation of IT services.

"The team is very proud of this award, and I am very proud of [the team's] ingenuity, work ethic, and dedication to the success of NGA's warfighter mission," said Dowling.

The other DOD CIO awardees serve in various roles within several organizations, including traditional military services, the intelligence community and the Joint Staff.