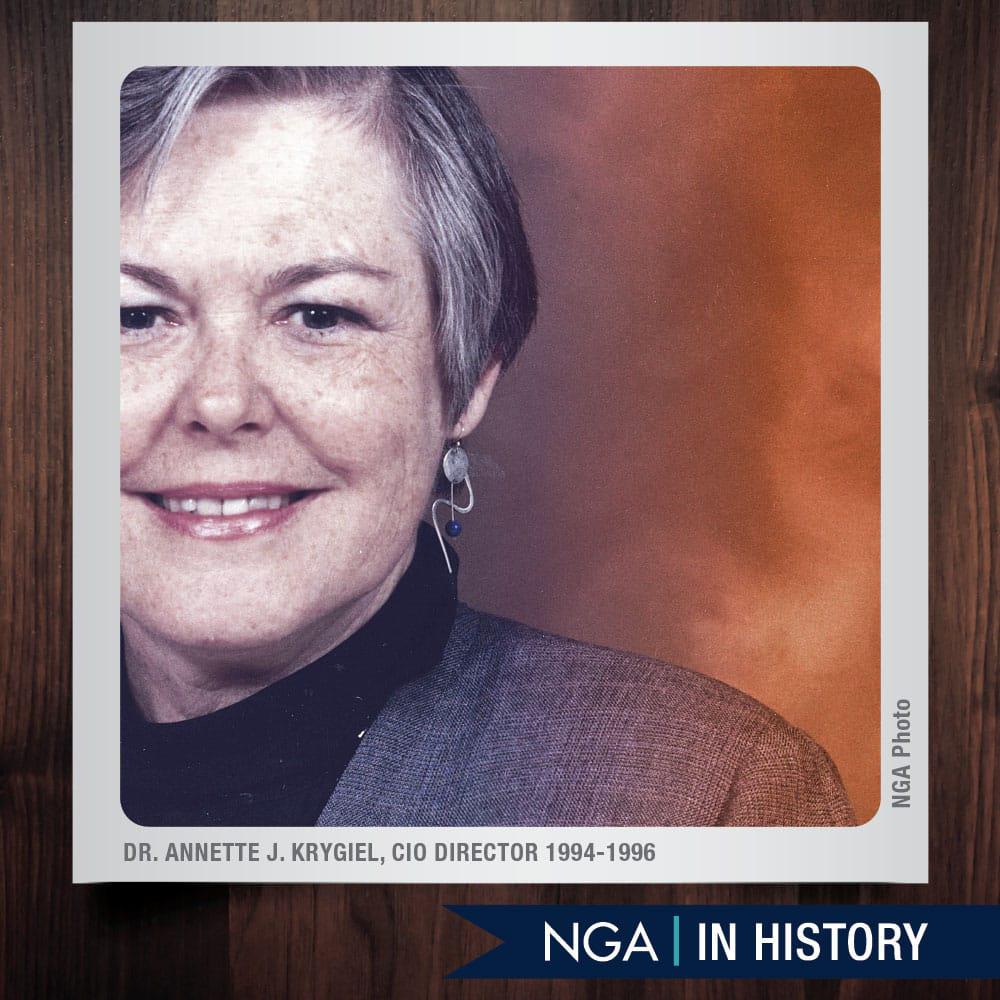 Dr. Annette J. Krygiel spent her career in the Department of Defense as a leader in a male-dominated field. During her 38-year federal career, Dr. Krygiel managed geodetic and gravimetric programs and oversaw the development of computer science and telecommunications applications for mapping.
With a PhD in computer science, Krygiel served in a variety of STEM leadership positions at NGA heritage organizations. After starting her career at the Aeronautical Chart and Information Center in 1963, she served as chief scientist at the Defense Mapping Agency and was the final director of the Central Imagery Office. When the National Imagery and Mapping Agency was formed in 1996, Krygiel became deputy director for Systems and Technology — the highest-ranking woman at the young agency.
Dr. Krygiel was inducted into the GEOINT Hall of Fame in 2001.