This is a critically important time in our nation's history and our agency's development.
As highlighted in the 2018 National Defense Strategy, we're emerging from a period of strategic atrophy, aware that our competitive military advantage has been eroding. We're facing increased global disorder, characterized by decline in the long-standing rules-based international order — creating a security environment more complex and volatile than we have experienced in recent memory.
Similarly, the 2019 National Intelligence Strategy highlights that we're facing significant changes in the domestic and global environment and stresses the need to be ready to meet 21st-century challenges and recognize emerging threats and opportunities. It further emphasizes that in order to navigate today's turbulent and complex strategic environment, we must do things differently.
The imperative and urgency is clear. Given the challenges and opportunities in the security environment, NGA's capabilities and contributions are vital.
We provide GEOINT to secure our nation.
We exist to show the way … and do so uniquely by knowing the Earth and understanding the world.
We maintain detailed, foundational physical characterizations of the Earth from seabed to space and provide products our forces require to navigate and operate safely every day, everywhere around the globe. We build a wide array of GEOINT products providing unique context and insights to answer questions from a broad range of customers — from White House policymakers, to Pentagon decision-makers, to deployed warfighters, to first responders, to non-government organizations. Our customers rely on us to "show the way"… to literally get them from point A to point B, help illuminate options and inform decisions, and carry out actions with precision. We must, and will, meet our nation's needs.
NGA's 2025 Strategic Goals are aligned to the NDS and the NIS. Our number one goal starts with investing in our people – that's the basis of our strength. We will emphasize "people first … mission always" in everything we do. Our second goal emphasizes strengthening and expanding our partnerships — critical partnerships loosely defined and only limited by our imaginations and willingness to create meaningful connections. Our comparative advantage as an agency and a nation is founded in our people … and our partnerships. Goals three and four focus on delivering trusted GEOINT where and when needed to meet mission needs today, while simultaneously looking to the future to ensure we maintain comparative advantage over competitors and adversaries. We will continue to provide world-class analytical products to meet our broad customer base requirements, while adapting to the realities presented by a changing security and technological environment — modernizing and transforming our IT infrastructure, collection services, networks, training and business practices to be able to handle an increase in GEOINT sources with a deluge of data that is on the horizon; or in some cases, already here.
This strategy sets the direction and charts the course to move us into the next decade. As with any journey, there will be unforeseen hazards, challenges and opportunities along the way. We will be a learning organization, continually adapting and adjusting wherever and whenever needed. The journey won't be easy, but I'm confident we're up to the task.
Team NGA … We Show the Way!
Robert D. Sharp
VADM USN
Director, National Geospatial-Intelligence Agency
The Director's Intent is an expression of the conditions NGA must establish to accomplish its mission and desired end state, through three tangible actions:
Give primacy to our core missions,
Be the world's premier GEOINT force, and
Relentlessly pursue a whole-of-enterprise approach.
"We have arrived at a historic inflection point — for our nation, NGA and the [GEOINT] community," said Sharp. "This is a time of great change and great challenge, but also one of great hope and great opportunity."
The Director's Intent, supported by the NGA Strategy and the NGA Mission Imperatives, is to create an asymmetric strategic advantage no adversary can match.
"We will take all necessary actions to sustain GEOINT supremacy and hold our adversaries at risk," said Sharp. "We will measure our success by the value we provide to others: the speed, accuracy and precision with which we deliver actionable information to decision-makers and warfighters at every level."
The NGA | Director's Intent document is available for download in the associated documents below.
The National Geospatial-Intelligence Agency published the agency's technology strategy May 29, highlighting its path to continued GEOINT dominance through improving internal processes and leveraging industry-leading technology.
"Maintaining our advantage as the world leader in geospatial intelligence requires a sound digital enterprise," said NGA Director Vice Adm. Robert Sharp. "We depend on this system of systems to provide speed, accuracy and precision in our mission to show the way – either physically from point A to point B on land, sea and air, or logically in making national security decisions."
The NGA Technology Strategy outlines the current technology environment, the vision for tomorrow and how the agency and the geospatial ecosystem can reach this desired end state. The way ahead incorporates a number of key initiatives;
Enable builders and makers
Transform digital workspaces
Build with customers
Treat data as a strategic asset
Build artificial intelligence, cloud and high performance computing into GEOINT Mainstream
The NGA Technology Strategy was developed concurrently with the 2020 NGA Tech Focus Areas which details current and enduring agency technology needs.
"This strategy focuses on enabling those who build and make technology to support NGA and the Systems for Geospatial Intelligence," said NGA Chief Technology Officer Mark Munsell. "We firmly believe that the most important technology problem is not the adoption of artificial intelligence or quantum computing, but fostering a technology workforce steeped in GEOINT and enabling them with an environment to deliver the best applications and services in the world."
The NGA Technology Strategy is available for download in the associated documents below.
The publication of the 2022 Technology Focus Areas communicates that NGA has defined specific and concrete functions and capabilities required to deliver on its operational mission — mission imperatives. For most of this document, rather than focus on the future with purely a technology lens, it will focus on it with a mission lens, sharing the mission imperatives and the key initiatives within them.
The NGA 2022 Technology Focus Areas document is available for download in the associated documents below.
National System for Geospatial Intelligence (NSG) Strategy
We are at an inflection point—for our nation and for the geospatial intelligence community.
We are at a time of both evolution and revolution. We are witnessing the evolution of the strategic operating environment with the reemergence of great power competition as the central challenge to our security and prosperity. At the same time, we are witnessing a revolution in GEOINT collection and analysis capabilities that is driving fundamental and irreversible changes in the way we do business.
Against this backdrop, the National System for Geospatial Intelligence has the responsibility to harness the power of our collective strengths to provide decision advantage to US and Allied leaders. We must continue to build new, and nurture existing, relationships based on cooperation, transparency, and trust.
The NSG Strategy document is available for download in the associated documents below.
The 2035 GEOINT CONOPS was developed by the National System for Geospatial Intelligence to provide recommendations for unified development to drive the GEOINT Enterprise toward a collective and interoperable vision for GEOINT in 2035 capable of meeting the strategies that support the National Security Strategy.
"As we witness the technological evolution to our systems and capabilities over the next 15 years, the NSG will strengthen our GEOINT Enterprise by continuing to focus on being more professional, unified, and interoperable; forging a common path for GEOINT to shape the future," said NGA Director Vice Adm. Robert Sharp. "The 2035 GEOINT Concept of Operations (CONOPS) is a pivotal step in this process. The CONOPS provides the NSG with a roadmap to sustain GEOINT excellence and hold our adversaries at bay by focusing on three desired future end states: Sensor to Effect (S2E), Integrated GEOINT Operating Environment (IGOE), and GEOINT Superiority from Space (GSS)."
The NSG should use this CONOPS for achieving the unified GEOINT 2035 Vision. The NSG should reference the recommendations as a guide when crafting strategies, ensuring alignment to the shared vision.
The NGA Data Strategy is a guide for all of the agency's data that supports NGA's GEOINT and corporate missions, sources and structures. It is directly tied to NGA's overall strategic goals and mission imperatives. It recognizes that data is critical to driving future artificial intelligence and machine-learning initiatives. Only by leveraging data as a strategic asset will we create and enable the next-generation GEOINT required for future success. We will triumph by instilling a coordinated and sustained focus on deliberate data governance and management within our organizational culture, making data more discoverable, accessible and reusable while simultaneously creating an entire workforce of committed and energized data stewards.
The National Geospatial-Intelligence Agency (NGA) provides timely, relevant and accurate geospatial intelligence in support of policymakers, warfighters, first responders and intelligence community partners. GEOINT is the use of imagery, imagery intelligence and geospatial information to describe and depict features, activities and locations on Earth, helping users visualize what is happening at a particular time and place.
Anyone who sails a U.S. ship, flies a U.S. aircraft, makes national policy decisions, fights wars, locates targets, responds to natural disasters, or navigates with a cellphone relies on NGA. NGA enables all of these critical actions and shapes decisions that impact our world through the indispensable discipline of GEOINT.
NSG Enterprise Commercial GEOINT Strategy
The NSG Enterprise Commercial GEOINT Strategy provides a capstone vision for greater unity of effort and efficiency through transparency and partnership. This strategy is intended to spur new procurement models that allow members of the enterprise to harness the newest sensors, data, products and services to advance the mission. New sources breed new methods. New methods breed new doctrine and policy.
To deliver on its current and future mission, NGA needs to deliver useful software faster and more consistently. The NGA Software Way is an implementation guide to supplement NGA's Technology Strategy and provide additional specific guidance for teams building and operating software.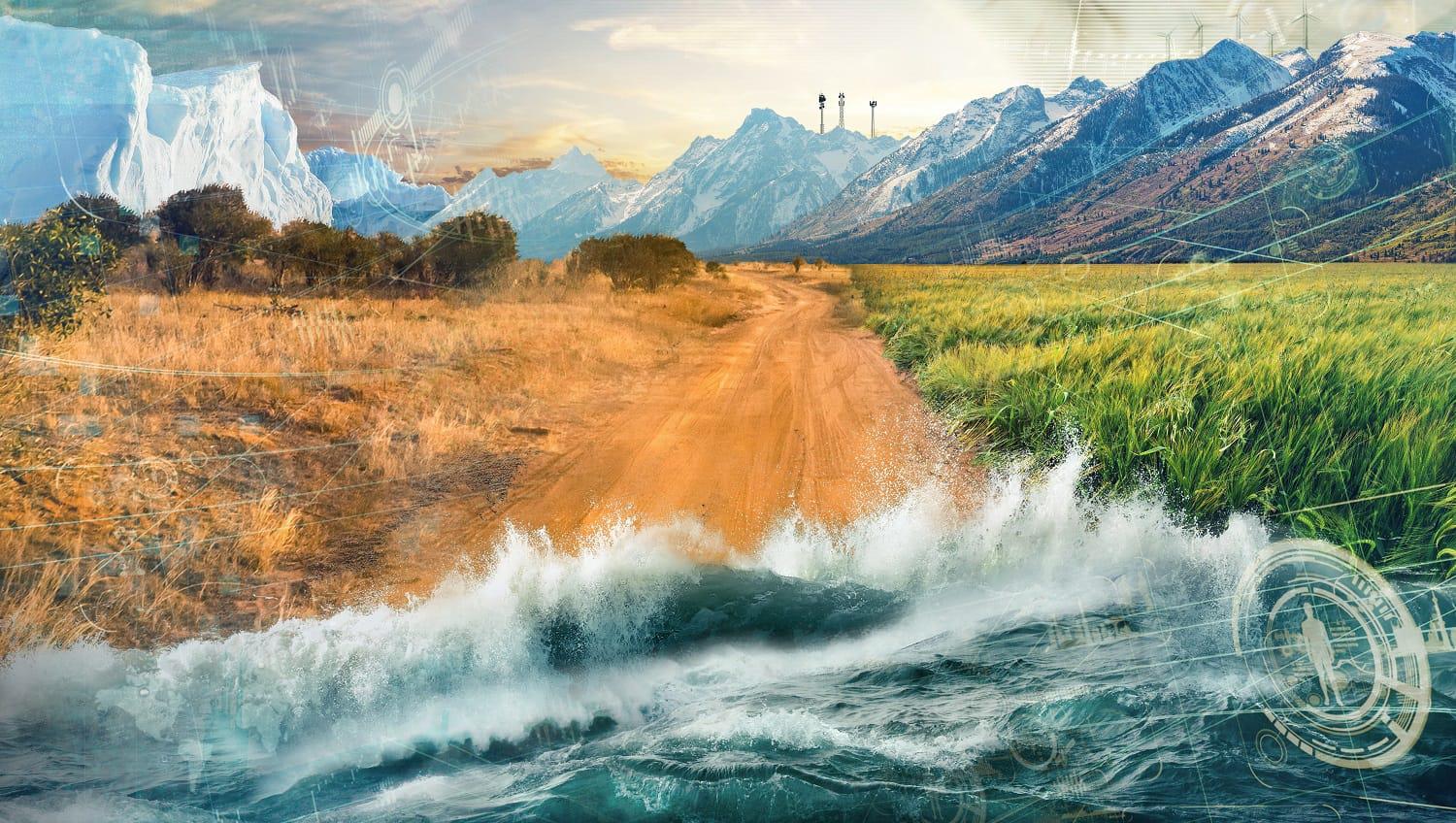 NGA Foundation GEOINT Magazine 2022
The NGA Foundation GEOINT Group provides assured, timely, relevant and accurate, data, products and services with a focus on high priority regions of the world and space.